Stripe»
The default payment method for Spacelift utilizes Stripe. If you have any billing questions related to your account, please Contact Us.
Billing Guide»
If you would like to make changes to your Stripe payment configuration, please follow the guide below.
Account Settings»
To access billing information for your account, visit the Settings page of your account.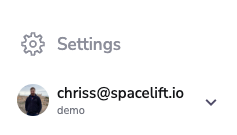 Select Billing»
Click the billing tab.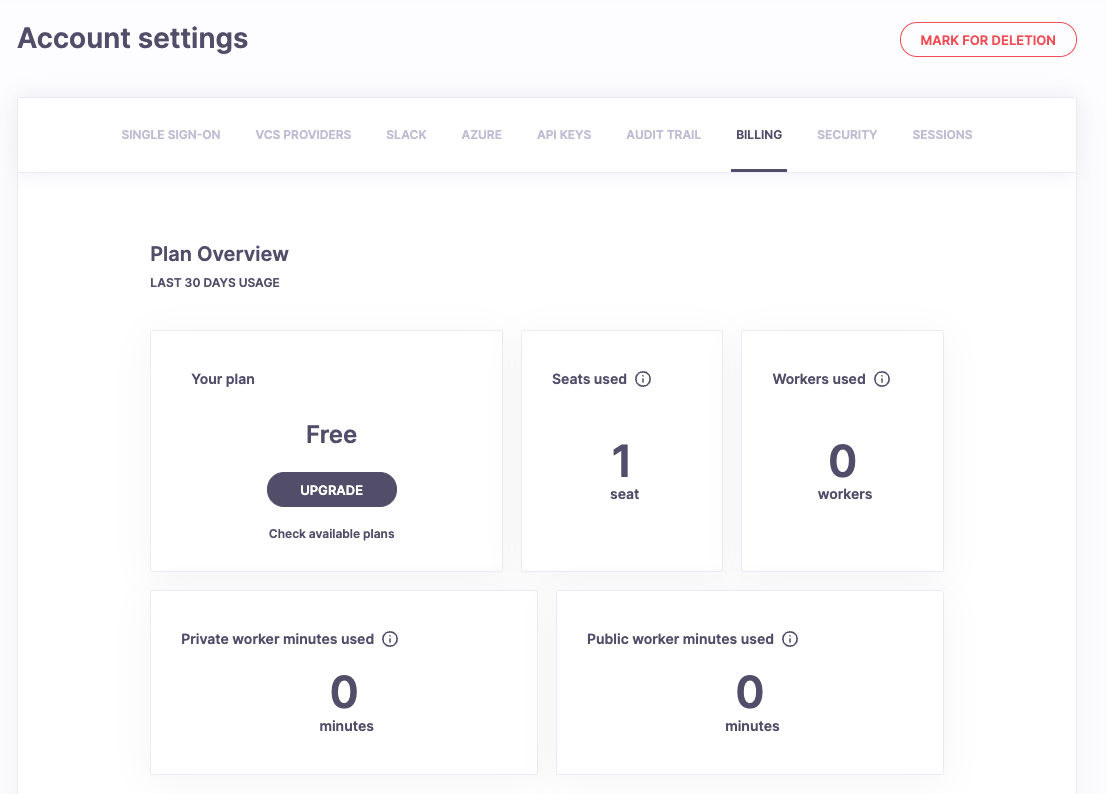 To upgrade your plan, click the Upgrade button.
If your account has already been upgraded to an Enterprise plan and is billed externally, please reach out to your account manage, or Contact Us.